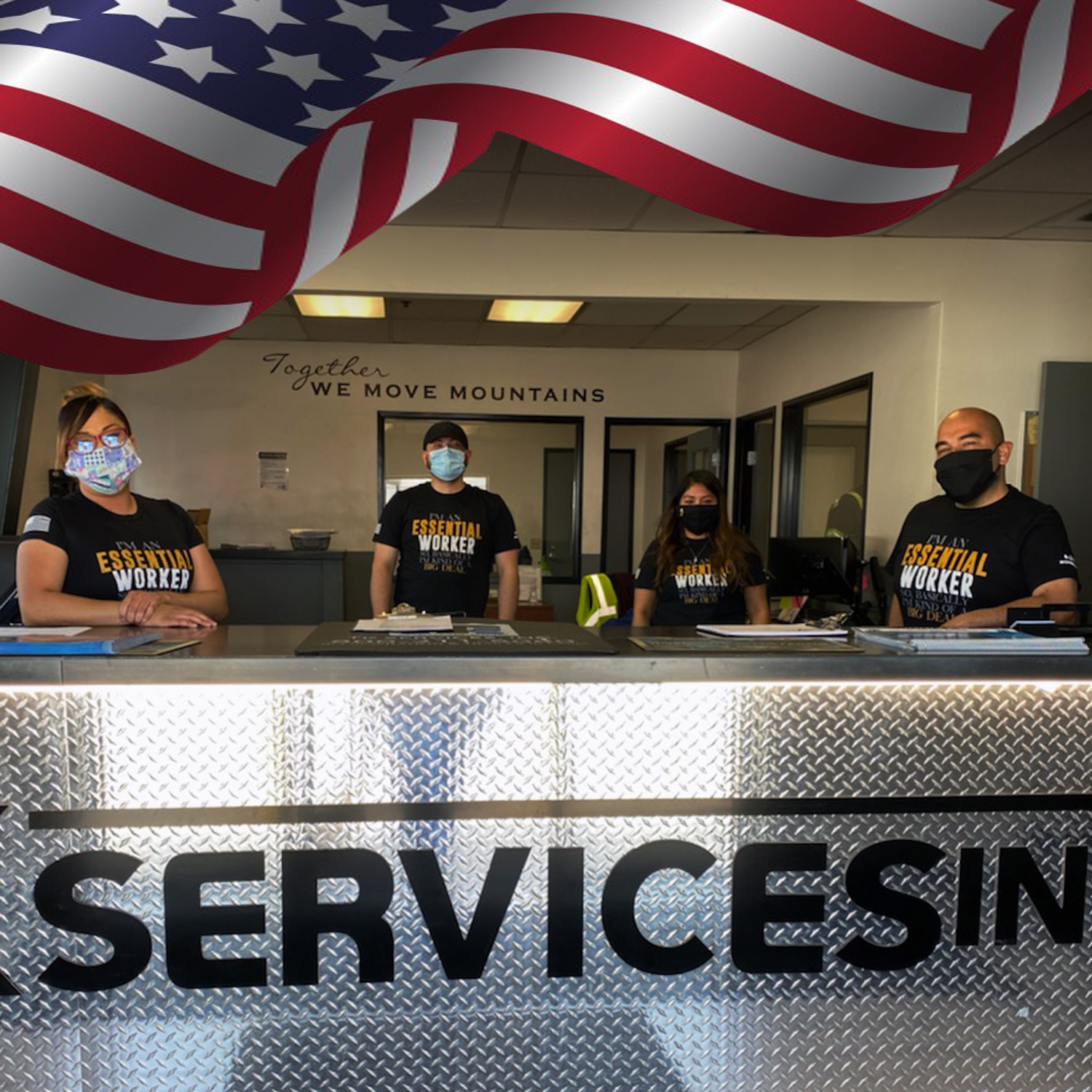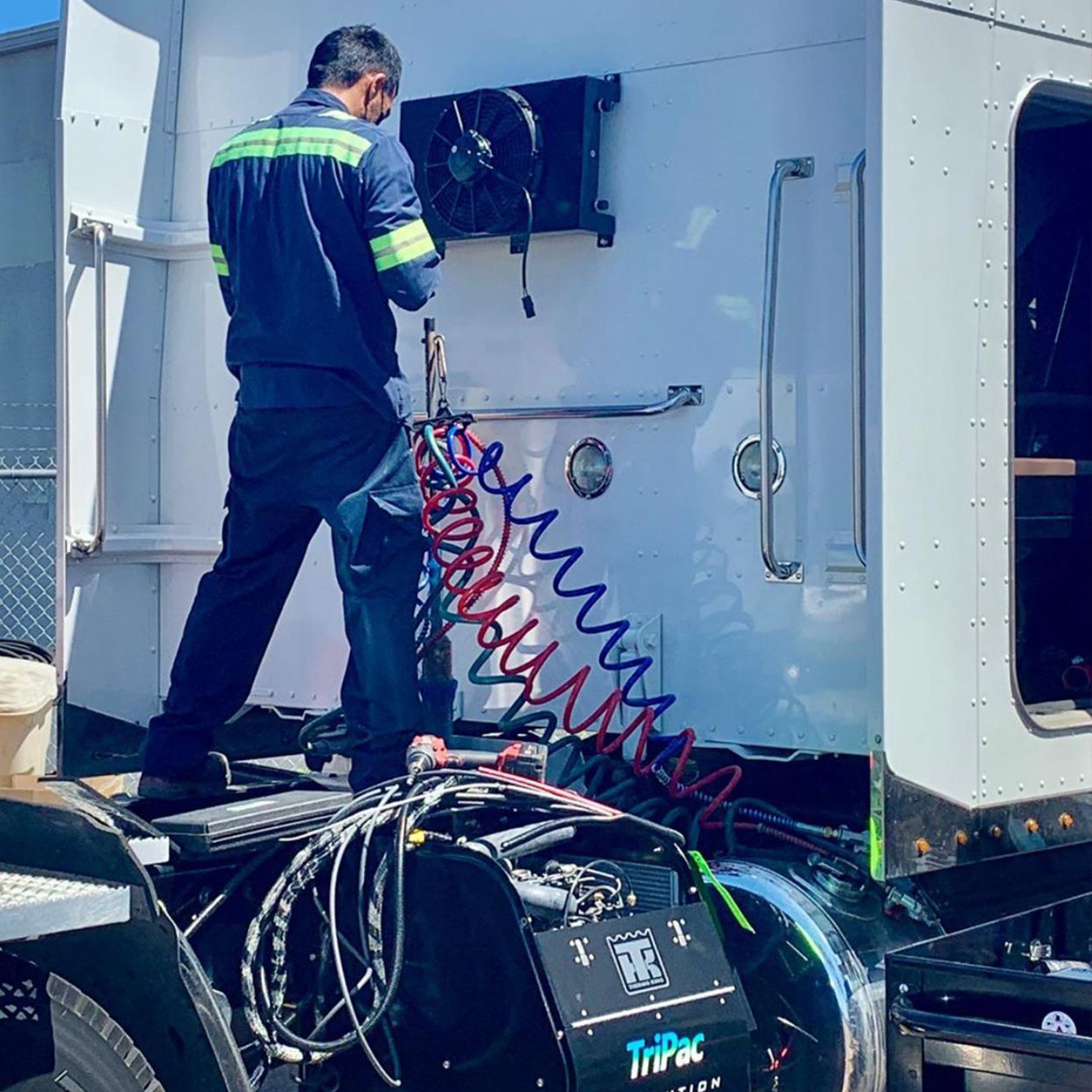 Despite many states issuing "stay at home" orders, there is one group of people who cannot work from home and they are our nation's truck drivers.  Yes, a group of professionals who are usually overlooked, but in recent months, amid the Coronavirus pandemic, have finally received the recognition they deserve and deemed as essential.  Agricultural supply chains have been allowed to operate as usual, so truck drivers, trucking companies and logistics personnel continue to ensure there is food on our tables, every day.
Many times we eat at a restaurant or cook dinner at home, and no one ever questions, "How did the food get here?"  Truth be told, that corn-on-the-cob you're about to eat could have travelled many miles, through several states and counties.  For the majority of Americans, households purchase their groceries from a local supermarket, others prefer to buy directly at a farmers' market.  Still, part of that corn harvest could have be sent to many other outlets, such as directly to restaurants, hotels, hospitals, schools, mailed subscription based systems, or other processing plants where that corn is turned into other types of food, such as canned, cornstarch, flour, tortillas, pet food, etc.
Refrigerated Trailer Equipment Cannot Afford to Fail
In a time of crisis, trucking is always there to deliver life's essentials which it's why it is very important for truck drivers who are delivering our food and medicine must have the most up to date refrigerated trailer equipment.  Companies like Sonsray Fleet Services, the largest Thermo King reefers distributor on the west coast, remains open to support the trucking industry for your trailer and trailer reefer needs.  In fact, technicians who work in maintaining equipment for essential businesses are also considered essential.  Which means Sonsray Fleet Services will remain open for your business.  They will continue to employ and train Thermo King master certified technicians, not only to ensure your reefer trailer units are up and running, but also to inspect your trailers as it is important your trailer meets BIT inspections as well.  "Since Covid-19 began we have not slowed down.  We remain open to support our customers in their businesses and ensuring Americans' essentials never run out of stock", says Matthew Hoelscher, President of Sonsray Fleet Services.
Trailer Repair and Trailer Reefer Repair is important for the Trucking Industry
Trucks typically loaded with produce, dairy, meats, and baked goods are bound for restaurants, hotels, schools, hospitals, and/or grocery stores.  Others are filled with medicine, medical equipment and/or plasma headed to blood banks or hospitals.  Also, some trucks contain everyday essentials such as toilet paper and hygiene products.  Whatever the truck driver is carrying it is imperative that his/her reefer and trailer is functioning properly.  That's why Sonsray Fleet Services offers BIT FHWA Inspections, Preventive Maintenance, Lift Gate Repairs, ABS Brake Repairs, Electrical, Structural Repairs, and Solar Panels installations on top of Thermo King reefers installs and maintenance.  They also service reefers from other makes/models as well.
Truck drivers are keeping the economy alive
Truck drivers play a crucial role in keeping the shelves stocked, so if you see a truck driver this week, please thank them.  They are ensuring life's essentials are getting restocked. Our economy is currently on life support and truck drivers are a huge part of who's keeping our world running smoothly, even in the face of unprecedented circumstances.  #ThankATrucker