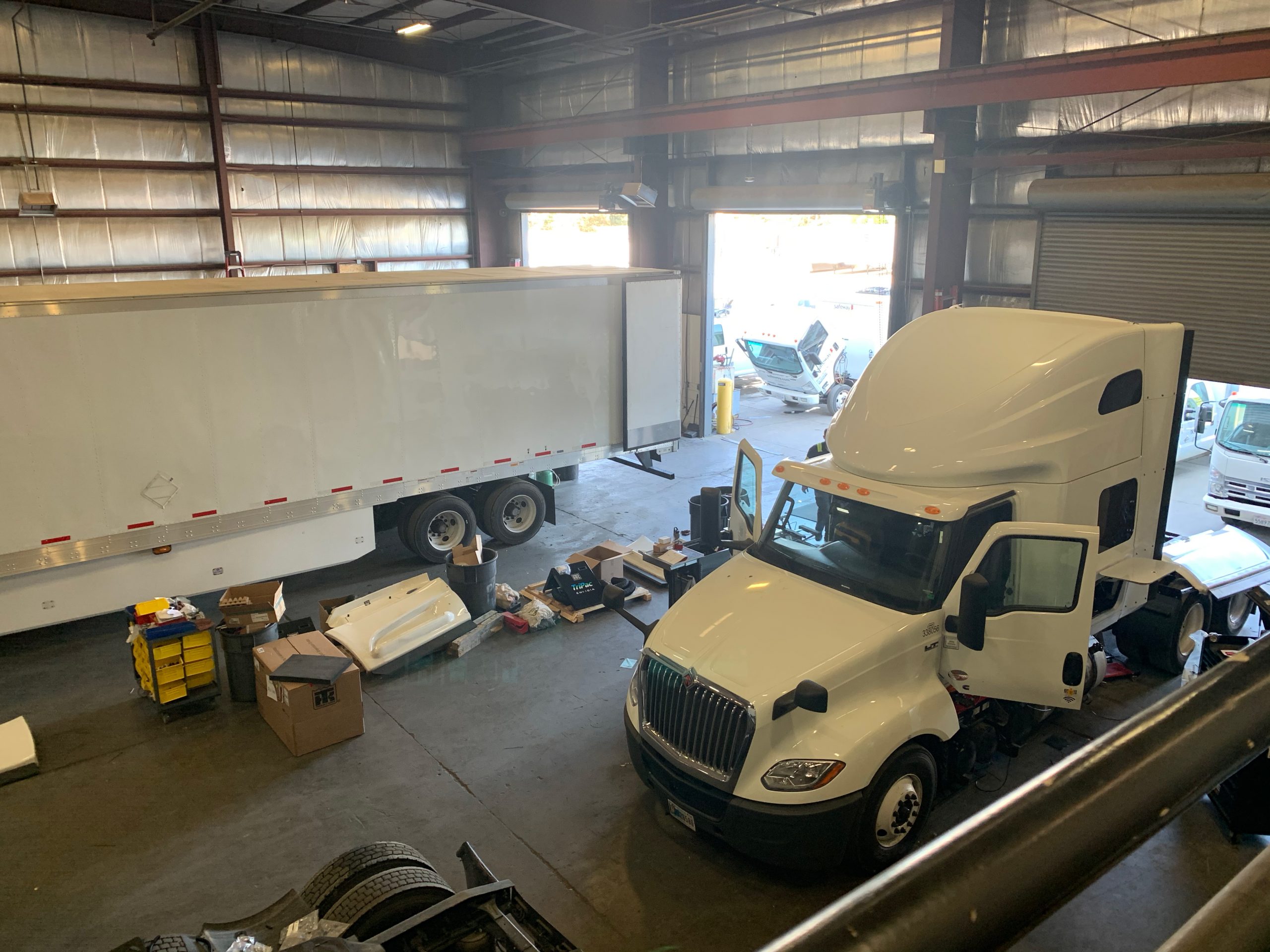 Importance of Purchasing a Preventive Maintenance Plan for your Refrigeration Transportation Equipment
There are many advantages to purchasing a Preventive Maintenance Plan to protect your reefer, your truck APU, and your trailer.  When implemented properly, a preventive maintenance plan will result in savings over time as your refrigeration transportation equipment lasts longer, uses less energy and cause fewer interruptions in the process.
In addition, preventive maintenance can reduce the number of unexpected breakdowns and emergency maintenance requests.  Even when parts are required for repairs, the cost of purchasing those parts last minute or by having them shipped overnight can be costly.  Long term preventive maintenance plans can help extend the overall lifespan of your refrigeration transportation equipment.  Efficiency is preserved, and your reefer will be in compliance with agencies like CARB, FDA, and the EPA.
Recently the U.S. Food and Drug Administration (FDA) posted a training module called, Sanitary Transportation Carrier Training.  They showed gut wrenching scenes of a reefer with gaping holes along its interior walls and insulation hanging out, rodent feces scattered across a trailer floor, insect larvae crawling in all directions.  Not only will a trucking company delivering food and perishable goods in those conditions will be fined, but your business can be potentially shut down as well.  This is an embarrassment that could easily be prevented with a routine preventive maintenance plan offered by a reefer trailer repair shop near you.
Today's transportation refrigeration units are very sophisticated and high-tech.  They run check-ups on their own.  They communicate through telematics and are self-sufficient.  However, it doesn't replace a solid preventive maintenance plan where a technician will physically inspect belts, hoses, return air vents, compressor, pressures, keeping the coils clean on the evaporator and the condenser etc.  Thermo King's TracKing telematics solution, for example, enables fleets to operate more efficiently and stay at the forefront of evolving industry requirements.  The dynamic, web-enabled system provides traceability during transport while helping to ensure temperature compliance and increased productivity.  As long as vehicle owners adhere to what the manufacturer recommends in terms of service intervals, today's transportation refrigeration units are very reliable.
Sonsray Fleet Services, the largest Thermo King distributor on the West Coast offers preventive maintenance plans for your refrigeration transportation equipment installed on trailers, box trucks, and vans.  They also do trailer repairs whether it is a refrigerated trailer, a flatbed or a dry van.  In addition to trailer repair preventive maintenance plans, they have a full menu of trailer repair services such as BIT FHWA inspections, lift gate repairs, ABS brake repairs, electrical, structural repairs and more.  Some locations even offer truck engine repair for the tractor as well.  SFS employs and factory-trains Thermo King Master Certified Technicians, which means they are the experts in transport refrigeration to ensure your equipment is running in top-notch performance.  They also service all makes and models, such as Carrier.
"When you own trailers, vans, or trucks with refrigeration, abiding by the manufacturer's recommended schedule of preventive maintenance will help ensure the diesel engine and the refrigeration system of your refrigeration transportation equipment remains functioning correctly.  Plus you want to make sure proper fluid and filter changes are performed as suggested by your dealer", says Alan Grenier, Vice-President of Sonsray Fleet Services.
Overall a preventive maintenance plan can be an excellent way to prevent your refrigeration transportation equipment from breakdowns.  Instead you will minimize downtime, improve efficiency, and lengthen equipment lifespan.  No one wants unexpected downtime and lose money, but it is also important to be aware when your equipment is aging and it's time for an upgrade.  Trucking companies and/or fleet managers should plan for a major overhaul inspection of your transportation refrigeration units at the 16,000-18,000 hour mark as this is where it begins to lose efficiency.  Contact your local Thermo King dealer today and find out which preventive maintenance plan is best suited for you or when is it time to purchase a new unit.