A portable cooling and freezing system designed to fit in vehicles such as cargo vans and pick-up trucks. Constructed for convenience and durability, the ColdTainer is a portable container ideal for small businesses such as caterers, bakeries, pastry goods, florists, and/or other businesses that require short climate-controlled transport.
Great entry level system for those not ready to purchase an insulated, refrigeration equipped vehicle.
DOWNLOAD BROCHURE
Thermo King Cold Container (Coldtainer)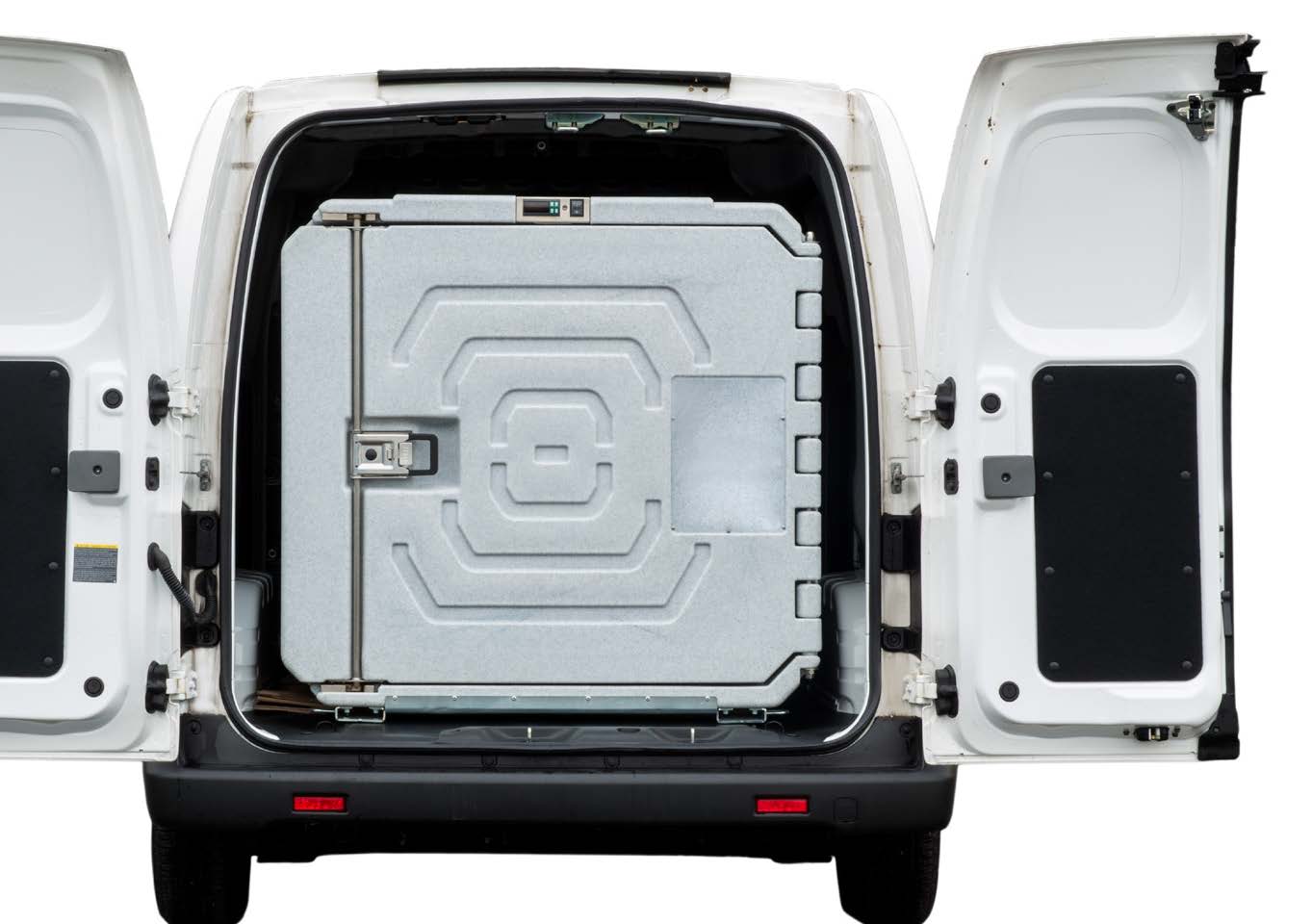 Cold Container Information
A flexible and economical solution for temperature-controlled transport needs for temperatures ranging from -11°F (-23°C) to 104°F (40°C). They are easy to load and unload, allowing the unit to be easily removed from the vehicle, and come in convenient front opening or top loading models.
Cold Container Features
Integrated battery and battery charger, for autonomous operation without any connection to other power sources.
Precise temperature set-point control.
Powerful cooling, freezing, and heating capability from -11°F (-23°C) to 104°F (40°C).
Maintains consistent temperature with smooth air flow distribution evenly throughout the cargo (operates at +/- 2°C).
Digital display for easy viewing of temperature and status without opening the container.
Food-grade materials used throughout for hygienic operation and easy cleaning.
Flexible Use For Food Delivery
Coldtainer from Thermo King containers are the perfect solution for food transport, whether you need to keep your items cool, frozen or heated.
The flexible design is an economical alternative to traditional refrigerated transport solutions or for mixed temperature transport.
Used by small food producers, catering companies, food distributors, home delivery services, vending machines replenishment companies, and emergency services to safely store and transport product at a precise temps
EASY INSTALLATION
Coldtainer from Thermo King containers are a one-piece molded polyethylene construction for outstanding durability, strength and lightness. Components are designed and tested for use in mobile applications.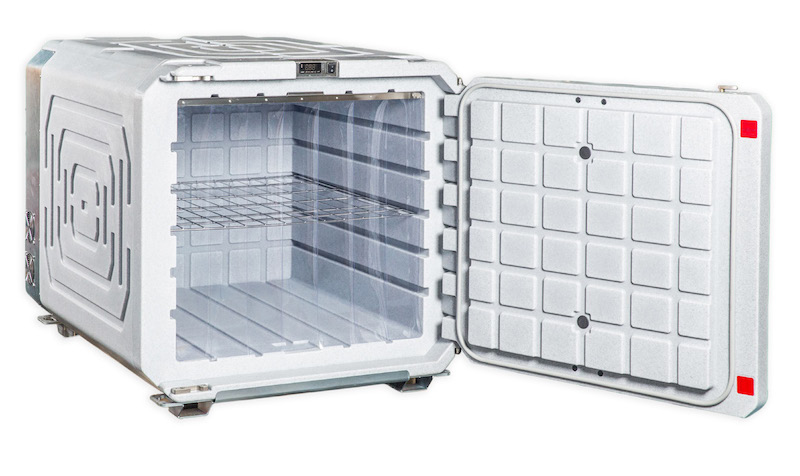 Have a Question About our Cold Containers?