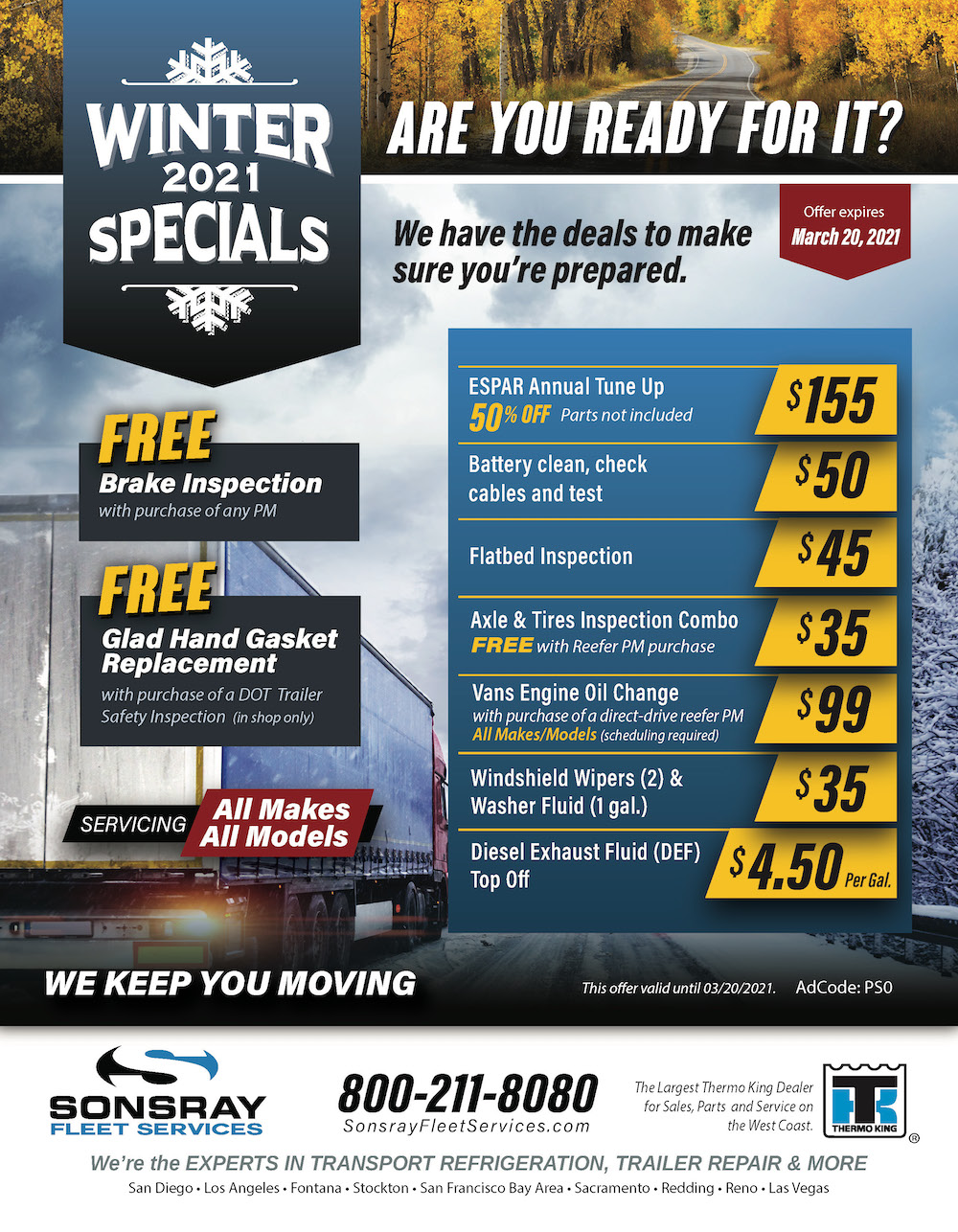 Our Winter Specials are Here!
Take advantage of our winter specials with wide range of specials!
Servicing All Makes and Models
Brake Inspections
Glad Hand Gasket Replacement
ESPAR annual Tune-Up
Battery Clean, Check, Cables and Test
Flatbed Inspection
Axle & Tires Inspection Combo
VanS Engine Oil Change
Windshield Wipers (2) & Washer Fluid
Diesel Exhaust Fluid
Have a question? Contact us!