Deliver fresh and frozen cargo around the world safely and efficiently. Thermo King's generator set (genset) range provides the vital, independent power supply needed to maintain the cold chain in global container refrigeration.
Marine Refrigeration Units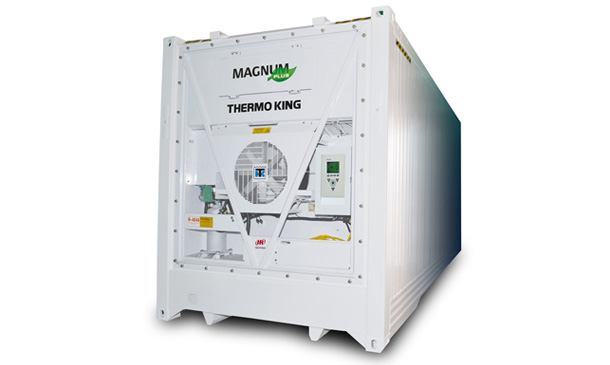 Magnum® Plus
Offering flexibility to shippers of all sizes and specialties, the Magnum Plus can handle any load, fresh to frozen. This includes valuable seafood and sushi-grade fish that need low temperature transport as well as fresh produce such as broccoli or bananas that rely on fast pull-down, even box temperatures and ideal atmospheric conditions.
Features
Lowest temperature
Fast pull-down
Precise temperature control
Low energy consumption
Proven technology
Magnum® Plus Brochure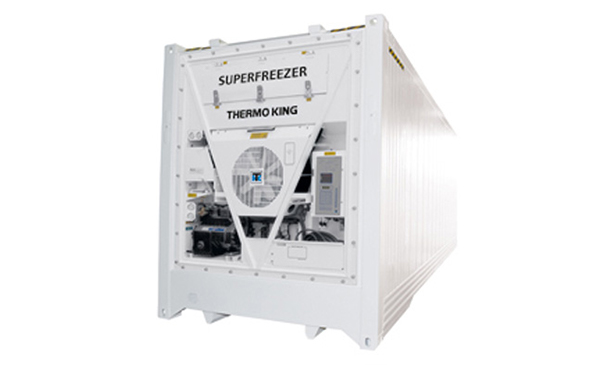 Super Freezer
An environmentally-friendly alternative to expensive air freight shipments, the Super Freezer provides optimal temperature preservation from the very beginning of the cold chain. It is the ultimate answer to Thermo King's long-time mantra that 'colder is better' when it comes to the safe, long-haul transport of high-end product like seafood.
Features
• Maintains cargo at -60°C in any ambient condition
• Advanced MP-3000 Thermo King controller
• Dual compressor cascade technology
Super Freezer Brochure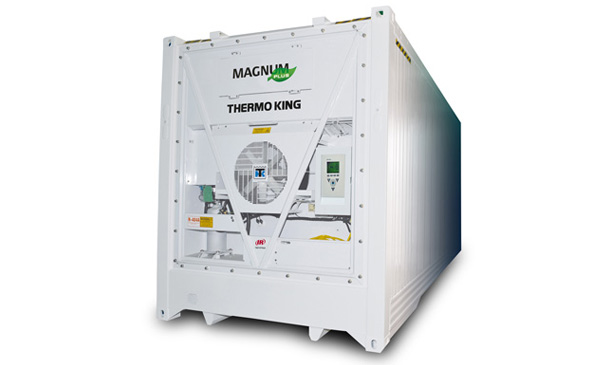 AFAM+ for Magnum Plus
Thermo King's Advanced Fresh Air Management Plus technology takes the guesswork out of fresh air exchange, regulating the internal container environment based on the cargo's respiration cues and pre-set parameters. AFAM+ has an enhanced capability to adjust the air vent positioning automatically in order to maintain the correct balance of carbon dioxide and prevent product dehydration.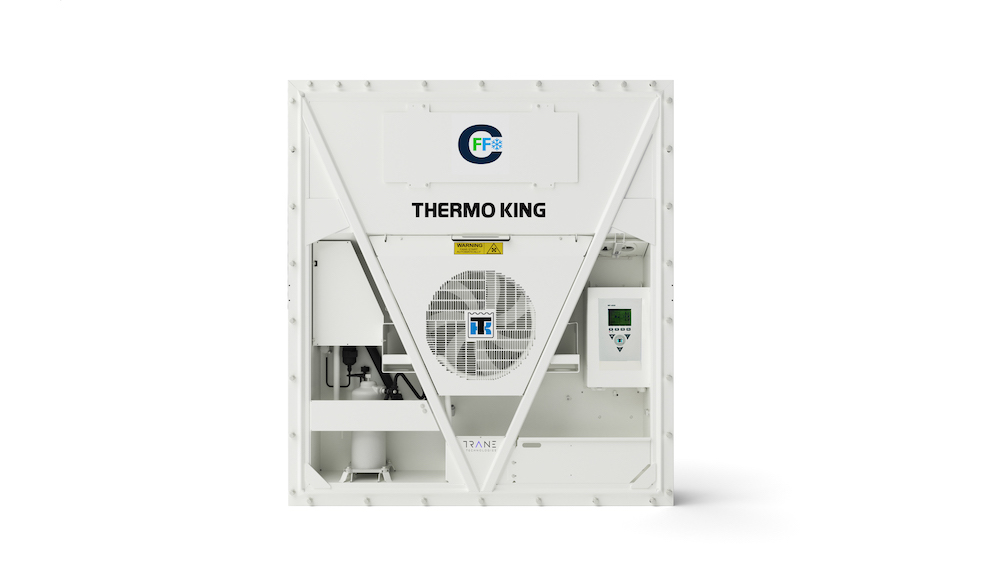 Container Fresh & Frozen
The Thermo King CFF Container Refrigeration unit is designed for "industry standard" low pressure / lower Global Warming Potential Refrigerant R-134a or R-513A. It's designed based on the Magnum® Plus platform, and offers tightest temperature control, low energy consumption and highest quality and reliability. CFF protects your chilled, fresh and frozen cargo at set-points between -30°C and +30°C in ambient conditions up to +50°C.